Cabinet Refacing & Refinishing for Kitchens & Bathrooms & More in Phoenix
Transform Your Home With Fast & Affordable Cabinet Makeovers
Cabinet Coatings' unique process gives you the stunning cabinets you've always wanted—without the mess or price tag of traditional cabinet remodeling. Unlike other cabinet companies in the Phoenix area, we focus on preserving the existing structure of your cabinetry while upgrading the overall look and quality. Whether you're looking to refresh the cabinets in your kitchen, bathroom, or laundry room, we're the pros to call.
Veteran craftsmen: Thousands of successful jobs since 1996
5‑year warranty: No cracking, fading, or peeling
Perfect service record: Zero complaints from the Registrar of Contractors
Your kitchen is the center of your home and the focal point when hosting guests. Get the dream kitchen you deserve with Cabinet Coatings' various cabinet makeover options.
Need to update your bathroom cabinetry but are tight on funds? We've got you covered with endless cabinet designs at various price points.
Make the most of your laundry room with high-quality, stunning cabinets that match your style and won't break the bank.
Need some inspiration? Check out our gallery!
We complete hundreds of cabinet projects every year across the Phoenix Valley and all across Arizona. If you'd like to see what other homeowners have accomplished with our cabinet refinishing, refacing, and remodeling services, visit our gallery.
Refinishing vs Refacing vs Remodeling:
What kind of cabinet makeover are you looking for?
When it comes to making a change to your cabinetry, we take the time to understand your vision and budget. Then, we'll walk you through our 3 different makeover options to see which fits best. These options fit any space you need, whether it's for a kitchen, bathroom, laundry room, or anywhere else in your home.
Here's a quick guide to our 3 makeover options:
($) Refinishing: Your existing cabinet doors and boxes are washed and sanded down, then treated multiple times with an ultra-durable finish that is guaranteed not to fade, peel, or flake for years to come.
($$) Refacing: Your existing cabinet doors are removed. We then custom-build new doors to match your desired style (no cheap veneers, ever!) We also coat your new doors and existing cabinet boxes with the same high-quality finish.
($$$) Remodeling: One or more cabinet doors are removed or resized to accommodate new appliances. During your remodel, we'll also replace your existing cabinet doors and update the color and finish of your cabinets for a truly dramatic transformation.
Still have questions? We're here to help! Simply contact us or check out our blog, "Refinishing vs Refacing vs Remodeling: Which is Right for Me?"
Customer Testimonial
I would highly recommend these folks, they did a great job.
"We had Cabinet Coatings refinish our kitchen cabinets and they did a fantastic job. The job was done exactly as they said it was going to be done and on time. I would highly recommend these folks, they did a great job. I also believe it was good value."

—Bill S. | Phoenix Homeowner
Why choose Cabinet Coatings?
We're not just another cabinet refinishing company. We're a team of experts who believe that success comes from consistently exceeding customer expectations.
What sets us apart from the rest?
We do what's right for our customers. It's easy for us to blow competitors away, we just treat you like we would a friend—with kindness and respect.
We don't take shortcuts, ever. Small details can make a big difference. While other contractors see you as just a job, we see an opportunity to give you the space of your dreams.
We've been serving Phoenix for nearly 30 years. We've been perfecting the art of cabinet refinishing in Phoenix since 1996. That experience is reflected in our work.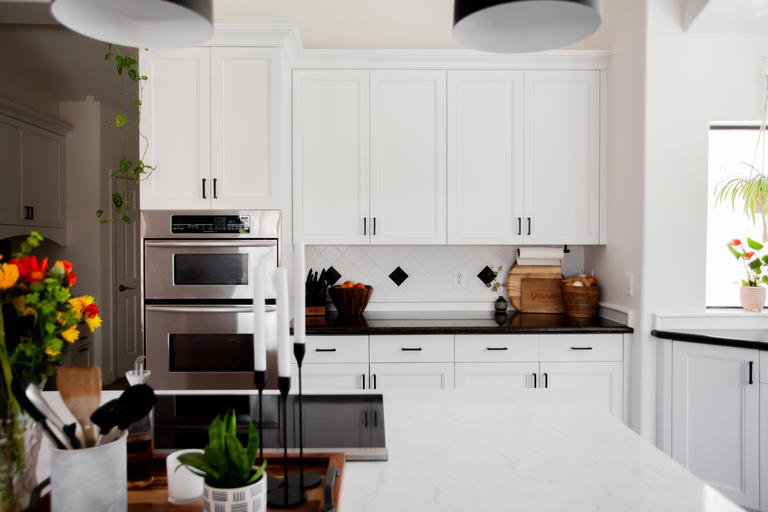 Service Area
Cabinet Coatings serves all of Phoenix and Central Arizona
Cabinet Coatings is headquartered in Phoenix, Arizona. But we've completed cabinet projects as far north as Flagstaff and as far south as Tucson. If you have questions about our service area, please call or contact us.
Catalina Foothills
Fountain Hills
And more…
See our service area
Request a Free Estimate with Cabinet Coatings Today