The Environmental Benefits of Cabinet Refacing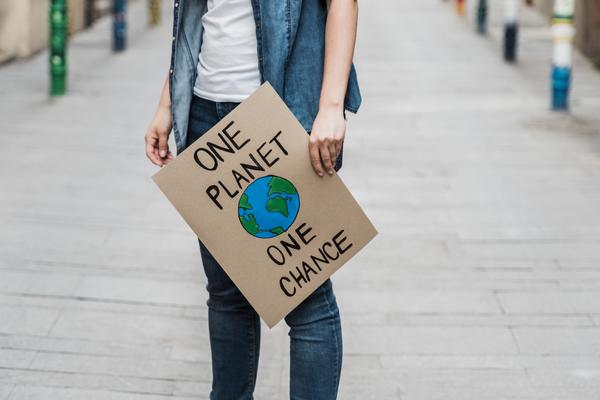 Cabinet refacing is generally part of a kitchen facelift or renovation process that is popularly used to update the appearance of your kitchen cabinets without the expense of having to replace them with entirely new ones.
Did you know that refacing cabinets can be a more environmentally sustainable option compared to installing new cabinets? Choosing to reface rather than replace your cabinets can reduce waste, conserve resources, lower the project's carbon footprint, and extend the lifespan of existing cabinets.
In this guide, we'll learn more about the environmental benefits of cabinet refacing.
Looking to update the look of your kitchen?
Contact us online below or call us at (480) 641-9611 to learn more about your cabinet refacing options and for a free consultation plus a same-day, no-obligation quote.
What is the Process of Cabinet Refacing?
Cabinet refacing is a process that can be completed in a relatively short amount of time compared to a full cabinet replacement. It typically involves evaluating the existing cabinets, designing a new look, removing the old doors and hardware, preparing the surfaces, applying a new coating to the cabinet boxes and frames, installing new doors and hardware, and performing final adjustments and inspections.
It is a cost-effective and environmentally friendly option for updating the look of your kitchen while keeping the existing cabinet boxes and frames in place. While you may not directly associate the cabinet refacing process with protecting the environment, some eco-friendly advantages make it a solution that doesn't cost the 'earth.'
Less Waste Sent to Landfill
Refacing cabinets involves keeping the existing cabinet boxes and frames and only replacing the doors and hardware. This means less waste is generated during the refacing process than installing new cabinets, which involves tearing out and disposing of old cabinets.
This is particularly beneficial because some elements, such as compressed wood and other finishing materials, do not decompose quickly and will contribute to an already significant problem of excessive landfills.
Fewer Raw Materials Needed Saving Our Trees
Building cabinets requires wood, which is taken from our trees. Refacing cabinets can help to conserve natural resources by reducing the demand for new materials. Refacing uses fewer raw materials than building new cabinets from scratch.
Fewer Carbon Emissions
Refacing cabinets can also help reduce the remodeling project's carbon footprint. This is because manufacturing new cabinets from raw materials requires more energy and produces more greenhouse gas emissions than refacing existing cabinets.
Manufacturing Process
The manufacturing process is complex, requiring sourcing the material and following multiple steps to assemble the cabinets, all of which can take up precious energy resources.
Shipping
The finished cabinets then need to be transported, which adds to fuel consumption and carbon emissions. A simple reface not only updates the look of your cabinets to 'new' but also reduces carbon emissions and its overall impact on the environment.
Reface or Replace: Understanding the Advantages
While this is a personal choice for people to make, and it also depends on the condition of your cabinets, there are many advantages to refacing in addition to their environmental benefits.
Cost-Effective
It's less expensive to reface than replace. You don't have to buy new cabinets and pay for the same labor needed to remove and install them. In the long run, your bank balance will thank you.
Quicker to Finish
The time it takes to complete the cabinet refacing process depends on several factors, including the kitchen's size, the design's complexity, and the availability of materials. However, the cabinet refacing process can typically be completed within a few days to a week. This is significantly faster than a full cabinet replacement, which can take several weeks or months to complete.
Cleaner and Healthier
Stripping out old cabinets will result in a tremendous amount of dust and dirt on surfaces and in the air, which your family will breathe. If you have a child or elderly family member in the house, they are especially vulnerable. Refacing cabinets doesn't impact indoor air quality in the same way. Plus, imagine how much easier it is to clean up after!
Customized Solutions
With the cookie-cutter cabinet options available from many stores today, do you want your home to look like hundreds of others? With refacing, you can customize and create a truly unique space that reflects your taste and lifestyle.
Protect Your Existing Kitchen Fixtures
Your countertops and kitchen appliances, such as dishwashers and garbage disposals, are likely already installed. Breaking old cabinets can damage these existing fixtures, which could completely blow out your budget to fix them. Cabinet refacing minimizes this risk.
How to Choose Eco-Friendly Cabinet Refacing Options
Now that you have had a look at the advantages of cabinet refacing both for your own benefit and the environment, let's take a look at some ways you can choose to be even more eco-friendly:
Choose Eco-Friendly Materials
Choose renewable and eco-friendly materials. For example, solid timber, bamboo, and plywood are all great options so long as they come from reputable sources. These are great choices if you are looking for longevity and durability in your kitchen space.
Avoid Using VOC Finishes
Volatile Organic Compounds, or VOCs, have been used traditionally in kitchen cabinet finishes. But these harm the environment and, even worse, your health. VOCs emit chemicals such as formaldehyde, a known carcinogen. Common household materials using VOCs include paint and finishes. Look for those without VOCs to protect your health and the environment.
Find Ways to Recycle
If you decide to do a larger strip out than a simple reface, consider recycling your old cabinets by putting them up for sale or simply giving them away on local pages. There may be someone else who can use them for their projects instead of them going to landfill. Another way to recycle is to find a use for these cabinets in another part of your house, for example, for extra storage in your garage.
As you can see, cabinet refacing certainly has advantages over complete replacement. Protecting the environment is of utmost importance today, especially as we must protect it for future generations. By taking these steps, you can do your part in environmental sustainability and help the world become a better place for our children.
Want to Reface Your Old Cabinets? Call Cabinet Coatings Today.
Schedule an appointment online or call us at (480) 641-9611. We've been refacing cabinets in the greater Phoenix area for the past 30 years. Our finishing pros will talk with you about the changes you want to make, then give you a free in-home consultation that same day.